SCARES would like to thank our Sponsors for their continued support.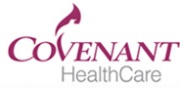 Saginaw County Emergency Management

Web Hosting provided by Joletec Consulting

Michigan's New Distracted Driving Law goes into effect
Friday June 30
Use of ham radio is exempt from the law
Find out what is and is not allowed Here


Copy of new law with Amateur Radio exemption highlighted

Central Michigan Emergency Network Updates
Check out what's new here

Saginaw County ARES provides emergency communications in times of need. We are active in severe weather events, county disaster drills and community activities.
Saginaw County ARES has the full cooperation of the Saginaw County Office of Emergency Management and is an important part of the disaster plans of Saginaw County. Through ongoing training, testing and certification, our organization is able to provide communications support for Saginaw County and our served agencies. A dedicated radio room at Central Dispatch and radio station at the EOC allows us to communicate directly with dispatchers and local authorities while grants have allowed us to purchase and install a county wide Packet Radio System and a mobile Communications Trailer to provide further support.
You do not have to be a member of the ARRL to be a member of ARES. You ONLY have to volunteer as much spare time as you want and have a desire to serve the public.
So if you are a licensed Ham radio operator, have an interest in serving your community and have fun in doing so, please contact us about volunteering.
NOTE!
Please use the Public Service Form link on the left menu to report your monthly hours.


---
EC:

Ron Huss, KC8YVF

Training:

Open

Administration:

Mike Dougherty, KD8MMH AEC

Engineering:

Jeff Metiva, KB8SWR AEC

Skywarn:

Dave Paquette, W8DW

Primary NCS:

Dave Paquette, W8DW

Secondary NCS:

Mike Dougherty, KD8MMH

MICON:

Ron Huss, KC8YVF

Threat Level